So, we are officially the new owners of a cafe in Cambridge.
We started on Wednesday of last week and the place is already buzzing with lots of people.
The early starts are tough but we'll soon get used to it.
I thought I might use the blog to document the takeover and plot our progress as we set up our breakfast and lunch time delivery services to the Science Park & neighbouring sites.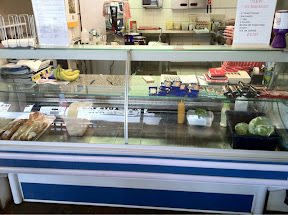 This was how the front counter looked on Wednesday but already added a few new things with lots more to come.
- Posted using BlogPress from my iPhone